Deakin University modernizes its software delivery – Strategy – Software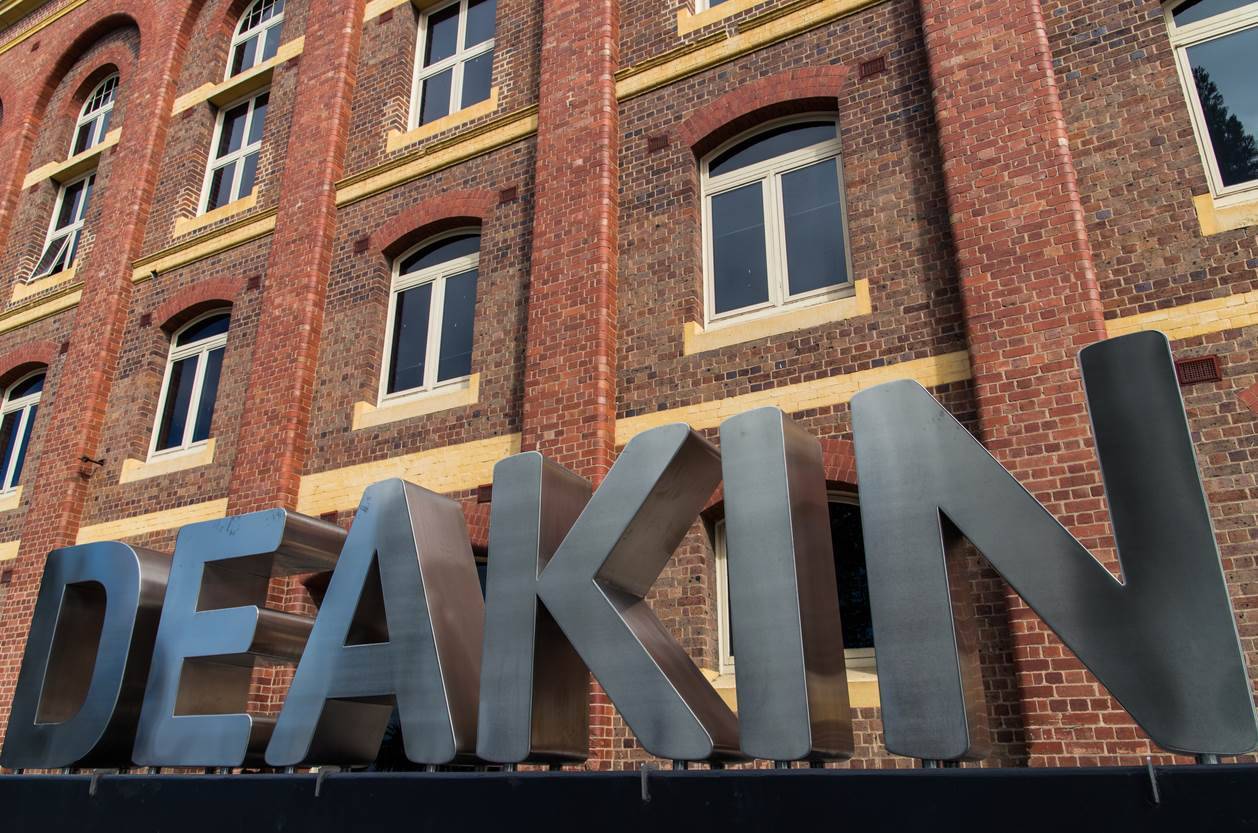 Deakin University has spent the past 18 months modernizing its approach to software delivery, adopting standard CI / CD tools and removing manual efforts to get code into production faster.
In this week's CXO Challenge on the iTnews podcast, Director of Software Engineering Aaron Whitehand shares the story of the university's modernization so far, covering its adoption of DevOps practices, automation, and standard tools.
Software Engineering as a named function is "relatively new" and is found in the central IT division of the university, known as eSolutions.
"The team is made up of approximately 45 people, who cover the responsibilities of application architecture, software development, testing, software operations and DevOps practices," said Whitehand.
"Even though they're under eSolutions, they're usually scattered across a dozen or more different delivery teams.
"We work in a matrix organizational structure here at Deakin, so the majority of the team staff could work with all or part of the company at any time in cross-functional delivery teams. "
Whitehand said the "last few years" have seen a greater focus on software engineering as an internal discipline.
"Deakin has embarked on a relatively aggressive modernization of practices," Whitehand said.
"We've been looking to modernize the way we approach things there, and a key part of that is automation, which is obviously part of any DevOps transformation and focuses on removing all manual steps from the process. "
Software development practices within the university were already reasonably "contemporary"; Whitehand noted that iterative development and agile methodologies began to replace waterfall delivery in some (but not all) projects about seven years ago.
The adoption of DevOps practices and tools was more recent and occurred when the university hired a partner on an independent IT project that used DevOps, exposing internal software engineering teams to this way of working.
"We were working with a partner on an implementation, and through that we were exposed to new ways of working that really resonated with some people, including myself, in the organization," said Whitehand said.
"It was after this engagement that we started to think more seriously about DevOps.
"We started to strategize on how we were going to transform or start adopting DevOps practices, and it grew from there. "
DevOps – and the ability to go faster – was personally appealing to Whitehand as he revised his own work practices.
"I did manual tasks on a daily basis and they took a lot of time," he said.
"These were things like code reviews, working with peers, handoffs to security or to testers for other manual efforts, and obviously these workflows are code base by code base consideration.
"So for me the biggest eye-opener was the fact that I could start automating some of these low-value activities and start delivering more value to our customers faster. "
While the university had some IT process automation tools, these tended to be purchased by small teams or for specific projects.
"We've had duplicate tools and varying levels of maturity over time," Whitehand said.
"Some teams don't even use any form of IT process automation, and that manual effort was pretty big in those teams.
"With the duplication of tools and the need to couple less mature tools with other open source or commercial offerings to provide certain functionality, we were duplicating the expense or having to educate a large number of people on a large number of platforms. "
This duplication of licensing and effort has become unpleasant over the past year, especially as budgets have tightened.
"Certainly in the current environment, we have to be mindful of our spending," Whitehand said.
"Streamlining came to the fore and we started looking at how to streamline tools, but at the same time, how we can ensure consistency and empowerment of teams at scale.
"So we started to promote not only a consistent tool to use, but we also created a platform engineering team – a core team that could actually allow other teams to have a standard consistent approach. "
The consistent tool that was ultimately selected was GitLab, following proof of concept with three potential options.
The university "started with a very small 100-seat license" for GitLab, which Whitehand said was a deliberate move for a "proof of adoption phase."
"As we looked to increase capacity, we wanted to ensure success through a phased and phased approach," he said.
"And as we also modernized our behind-the-scenes practices, there was a lot to consider in how we would implement a tool like this in this phased approach to ensure our developers understand the concepts and not just the technology.
"Where we've gone is an increase in our license to what's called the Unite license, which effectively gives us unlimited users, and we can use it now to accelerate adoption of the platform. "
This accelerated adoption likely means that GitLab is being used outside of software engineering – by university research operations but also potentially in student study programs.
"From an education and research perspective, we are working with these areas of the business to understand how they can leverage the tool and how it would benefit them," Whitehand said.
"There is no question that DevOps is standard practice in the industry today, and I have no doubts that organizations that do not adopt it will not achieve the same level of success as their peers.
"This kind of exposure and success is also true for the new generation of learners that we have thanks to Deakin, and providing this tool and this industry best practice experience improves their level of employability.
"So as part of our plan now, we have started to engage with some key stakeholders in these areas on the possibilities of integrating the services into different learning outcomes and research outcomes.
"We [software engineering]can also use these best practice offerings to give student interns hands-on experience of the tools in a corporate context as well.
Subscribe to the iTnews podcast on Apple podcasts, Google Podcasts, Spotify, Amazon podcasts or wherever you find good podcasts. New episodes will be released every Monday.