Reality check and other camp issues; Yes the defense is better and here's why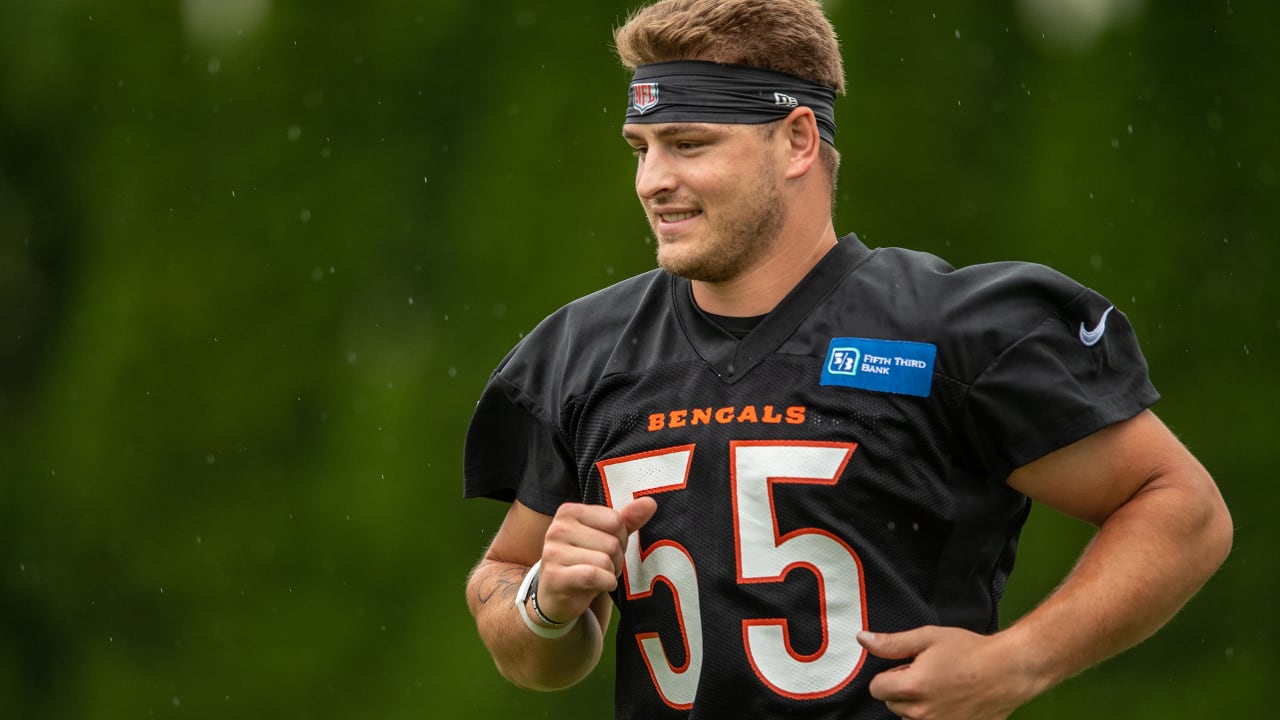 Which players should we be excited about for the first preseason game? Who can benefit most from playing well? Dan Morgan, Norwood, Ohio
DAN: What if the last two draft classes took the next big step? Two 2020 guys, second-round wide receiver Tee Higgins and third-round center lineback Logan Wilson, look set to take off and have monster years. In addition, fifth-round Khalid Kareem has an active camp to support Sam Hubbard and Trey Hendrickson.
Then, looking at Class '21, everyone wants to see No.1 wide receiver Ja'Marr Chase play for the first time in nearly two years as he succeeds franchise legend AJ Green and right-back Jackson Carman. receives a lot of attention in applying for a starting job.
Carman has already shown he has all the tools in the first week of camp, but he's only 21 and playing a new role in a new system at the highest level. So if he doesn't look like Max Montoya relax, but it's in the first game that he starts trying to put everything in place.
Also, I can't wait to see 350-pound defensive tackle Tyler Shelvin, LSU's fourth round. He gets in shape, but he does so by being a problem getting around in the middle. And I can't wait to see sixth round running back Chris Evans catch the ball next Saturday night because his soft hands are as advertised. You think fifth-round kicker Evan McPherson gets the first kickoff in Tampa and his leg strength has been a talking point in camp. He crushed it here and you wonder what he's gonna do to the ball in the Florida heat.
The players who benefit most from playing well in the preseason are the ones who have proven themselves the least, but their talent is intriguing. That's why scouts and coaches love the preseason. For my money, a guy who's had an interesting camp and shows high-end potential is fourth-round pick D'Ante Smith. Could he push for a bigger role with a solid exit?
Plus, while the starting cornerbacks got all the attention in the first week, the young cornerbacks were a big part of the defense. Brandon Allen doesn't get any easy throws either. Can Jared Davis, Donnie Lewis, Antonio Phillips or Winston Rose show they can help in defense? Stay tuned for Saturday night.
Hi Geoff, great reading your stuff. Simple question … do undrafted players have a legitimate chance at making this year's squad? Thank you. John Montague, Newport News, Virginia
JOHN: Thanks for the kind words. The college free agent with the best shot is Kansas running back Pooka Williams, Jr., who also examines the slots receiver as a hybrid player. But he's only going to get there if he wins the punt return job and while vet Trent Taylor seems to have a head start with his beautiful scrimmage game, let's just wait for the preseason games. No one thought undrafted wide receiver Alex Erickson would get there five years ago, but then he pulled off long comebacks and on Labor Day he was a lock and now Pooka gets his shot.
Plus, the way cornerbacks seem to have hamstrings pulled during camp, it's still a numbers game, so a guy like Phillips from Ball State could work his way through. Only, of course, if he starts showing up in Tampa.
I keep hearing how good the defense is during camp. My question; Has our defense improved a lot, or is it more a case where the offense hasn't started to click yet? Bob Adams, Hilliard, Ohio
BOB: I'm going to tread lightly here as there have been exactly two pad training sessions and to draw big conclusions after the first week on the pitch would be ridiculous.
But I think you're right. It's safe to say the defense has improved. To put it much better, let's play a few games and find out. Obviously, the improvements to the three cornerback locations have improved coverage. You can find out whether the offense clicks or not. And you're right, the offense hasn't started to click yet. But defense is one of the reasons why. The watchword for training camp is: Young linebackers strive to be good. Logan Wilson can run and so can Markus Bailey, who has been all over the yard.